Today, saw the approach of Christmas, I propose a simple enough job and little cost, Rather the very pleasant.
I used the ping pong balls and curtain rings to make the decorations to hang on the Christmas tree. The balls can be found at any toy shop or DIY (I recycled an old man's game of my children), while the curtain rings are all the haberdashery and can be plastic or metal (I like the ones I used here).
Do not be afraid of the two pages of explanation, found that, as always, section free charts, download in pdf. The realization of these balls is very simple.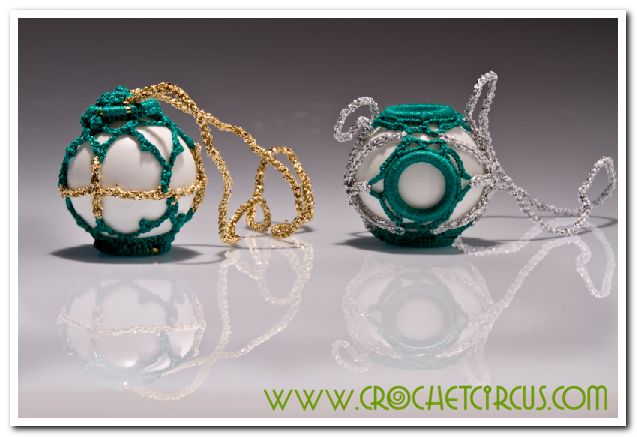 A proposal is in green and gold, the other in green and silver. Of course, you can create endless variations and you can also use, for an even more Christmas, silver or gold balls that usually hang as they are, tree. Obviously you need to choose a size small enough to fit the work or increasing the mesh depending on the size of the ball play.
However you choose to do, have fun. Good job.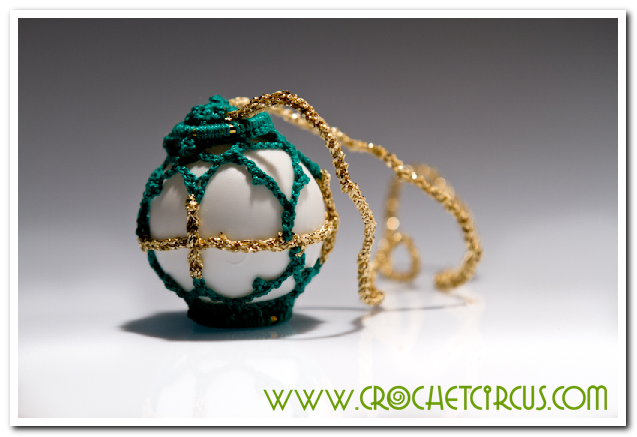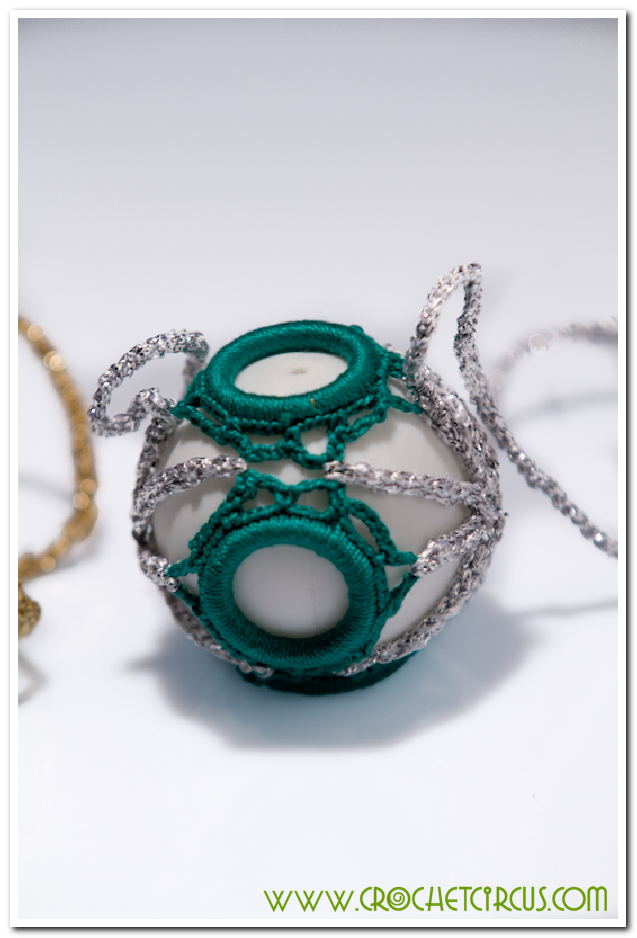 For beginners: you can find how to perform the steps outlined in the instructions in the pages of school of crochet.
Share and Enjoy