You have not yet decided how to decorate the Christmas tree? Here's an idea quickly and easily. The balls with a bang!!! It' the case to say. Especially the children will have fun because these balls require a final phase that will appeal to children.
Here's how I made with my kids.
It takes:To inflate small balloons, spago (I used what I had, namely kitchen), Glue type Vinanvil, glitter
After inflating the balloon is wrapped around each kitchen string to taste (to form a star, all in one direction….as you like). The difficulty (and then when the kids need more help) you hold the string around the balloon soon as you start to wrap,then the work is by itself. Just wrapped the string and after stopping it with a knot is preparing a mixture of water, adhesive glue (about one part of glue and three parts water) and beads and put in a pot or large container. One "soaking" the balloons wrapped in twine from the mixture and begin to dry out (see photos).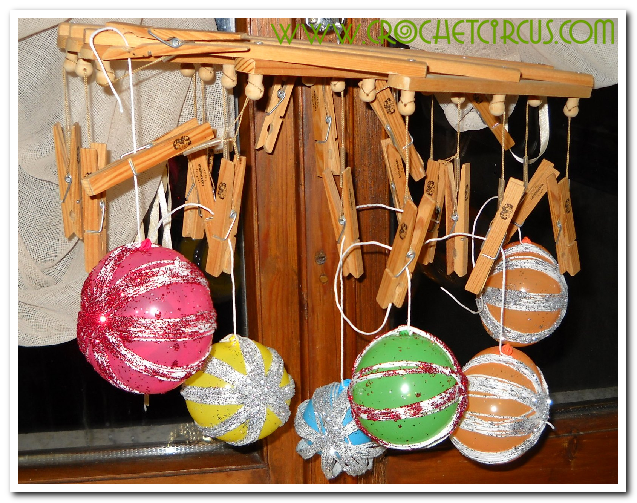 After about an hour they are ready. And here comes the most fun: a bang. Give children a toothpick vosta (like toothpicks) and show them how to pop balloons. Once you've done a bang, magically disappear plasic of balloons and balls will be Christmas, beautiful rigid, of string and beads.
At this point use the classic hanger or a wire rope to the tree balls appendele.
Cheaper and more fun. To do in an evening of rain along with the children. And this time without a crochet hook.
Share and Enjoy