The creative work and blogs foster friendships and increase the will to share interests.
Before opening my blog / website on the net so I was afraid to stay I would take something away in terms of friendships, those "true", those with people who can see and touch. And the friendships created on the network would still be virtually been precious little. I was wrong in both cases.
From when I browse blogs and sites I visit and I found so many interesting people and willing to share interests. Before you know of Tiziana MyMeiTai I never dreamed of being able to start making crochet assiduously, as I did when I 12 age. Visiting his site and those of other creative virtual friends, I felt, like, supported and encouraged to take up my passion. What has this to do with the scarf?
Here. Yesterday my co-worker ( that "true", real ) showed me a beautiful work that has made her crochet (and they find other interests, as well as the professionals who perform together) and once again I thought my blog could be helpful and enhance an already good relationship.
The work is this neck warmer, of which I would willingly attribute to maternity, but, Barbara has actually made.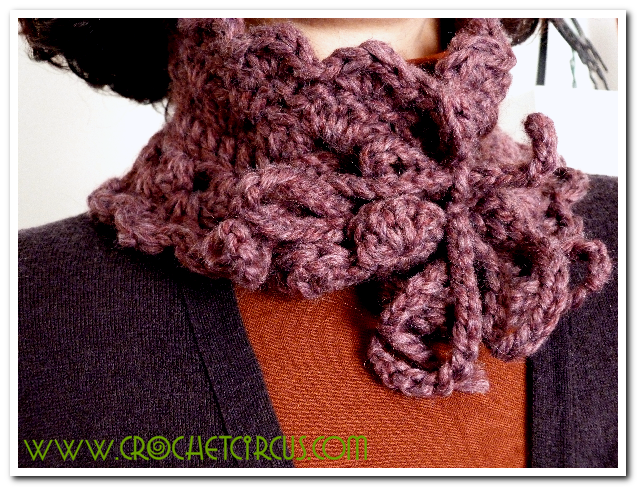 I, with his consent,I created the schema and with his consent, and according to the principle of sharing of knowledge and Crafts (who is behind this site) I'll put at the disposal that.
And thank you, Barbara.
Share and Enjoy