A small gift to welcome the child of two dear friends. It' a classic crochet, but I did a little' hard to find patterns of infant shoes that had the features I wanted: I had liked a bit more modern than those found in the books of the 70s and crocheting later I wanted to customize some' inserting a rose. The result is what you see below.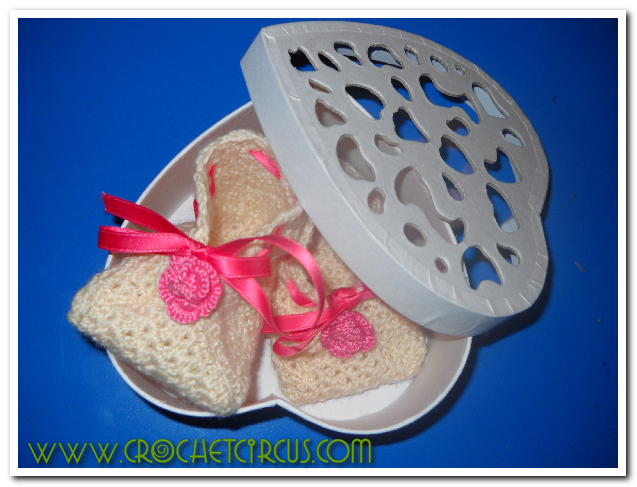 I found the model to which I was inspired that, but the author had her shoes made with grilled, while I have all declined to work with the crochet hook. The advice is to use a wire (I used wool, because they were the hottest) large enough size otherwise you will be suitable for a doll. So made a square of 10 cm square and a triangle with two sides of the same size (10 cm). I show you the pictures below to see where the pieces of a single shoe to fit.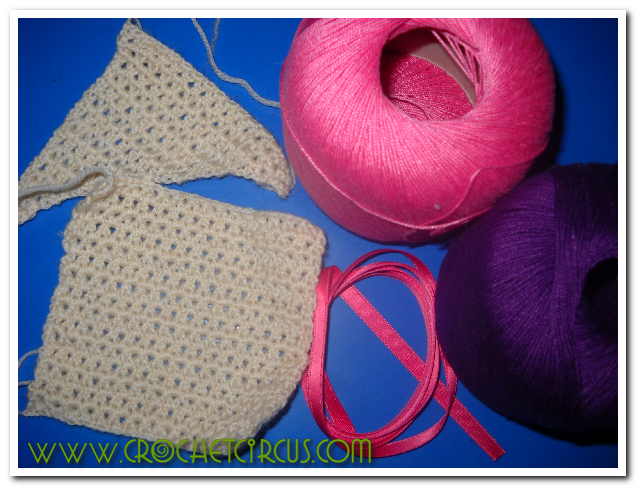 For beginners you can work all knitted low (single crochet) by the scaling of points for the triangle (see, for help, page of ABC crochet). I did a story a while' more complicated, but I felt better and had a yield that would make some' more special shoes. I found this site (where you can find many interesting ideas) and I used this small scheme (interpretations of graphic signs can be found that).
Enjoy, good job. It….welcome Emma!!!
I wish that those of you who makes a couple of these with my directions scaripine send me a photo because I would like to open your address book "Done by you".
Share and Enjoy