My oldest daughter ( 6 age) today made its first flower crochet and is so proud that I decided to put it on the blog so, then, to make her see that her work traveling the world of the Internet.
He has coached a few days to make the classic chains by novices but, saw that I thought were good for her to do, with a little help, something that would give her more satisfaction.
I made her do 5 chains start, closed in a circle. I worked in I 12 meshes high and then I made her work with the individual petals 6 chains each, I am closing them with a very low shirt every time he concluded a petal. It, then, made, alone with the stem 12 chains, and I helped her work also adding the leaf stalk other half 7 closed chains on the same stem. I stitched the center of the flower, Rose, I asked how she.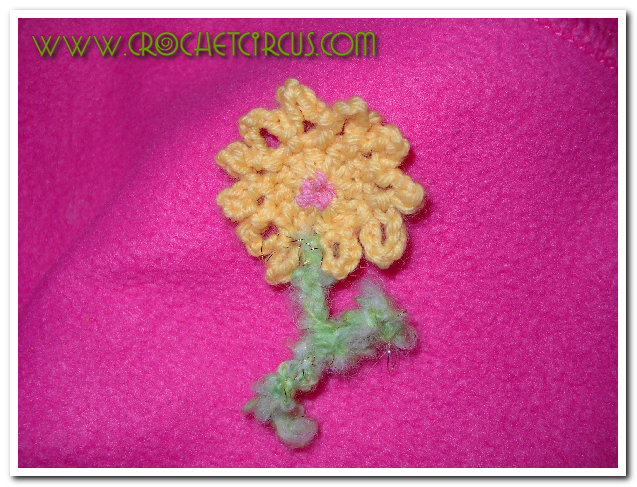 He gave much joy this chore and we played, when finished, all evening putting a name (secret!). How little is to have happy children!
Share and Enjoy