I tried pretty much a model of baby shoes and I found this simple and easy that I own which I think is right in line with the season is coming: Spring.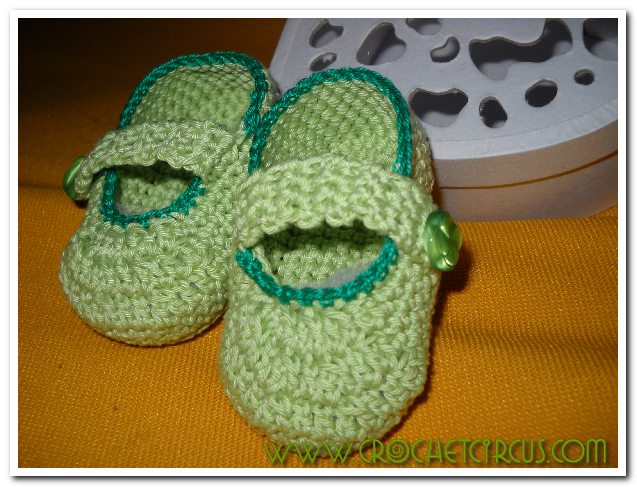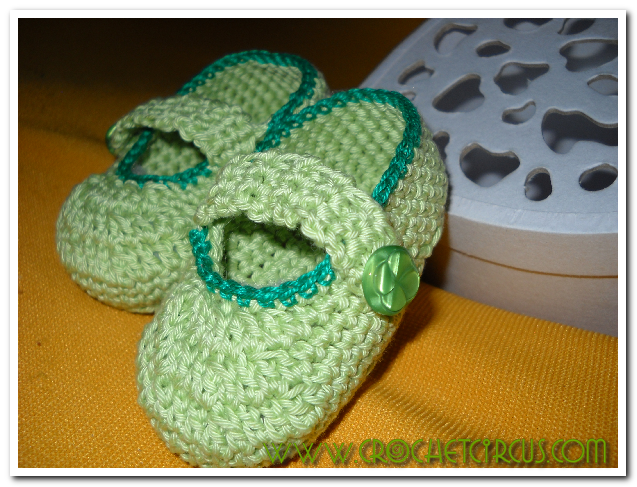 The pattern, in English, but understandable, can found here and you can always help with the abbreviations that are translated from English into ABC section crochet.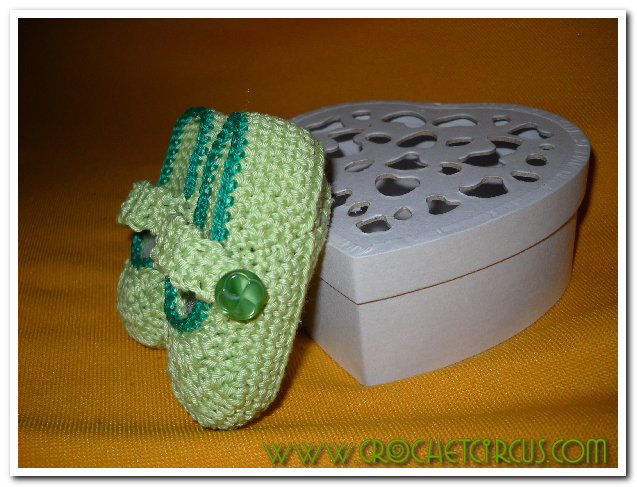 The original pattern I added a small border in dark green to finish better shoes and a small button-shaped leaf clover. Obviously everyone can customize your shoes how he wants. These , on job, using a cotton of medium thickness is approximately 9 cm in length in plan, that are used to a girl about 4 months.
Once finished I packed in a cardboard box with holes for recycling where I inserted a green card to match your shoes.
Share and Enjoy