A delicacy that since childhood I have seen him eat with much satisfaction, particularly, from my mom. The mother was a very good friend of mine, but we had never tried to make them at. Now, with my wonderful sourdough, how could I not try it?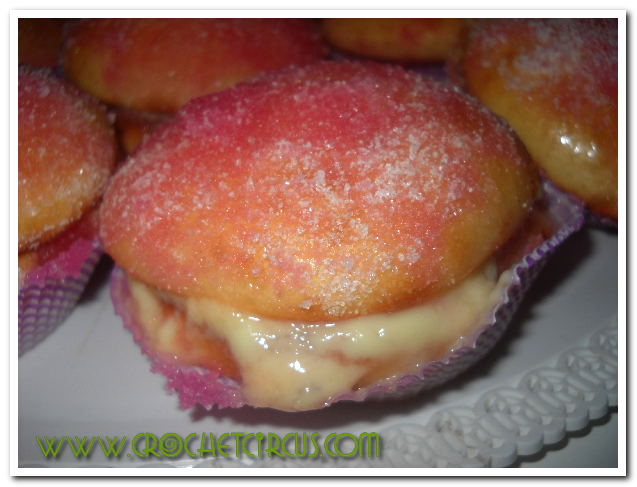 I looked everywhere and I found this recipe, but using the yeast, so I modified it and "converted" to use my liquid sourdough. Obviously change quantities and especially the time to rise. Who uses the sourdough has more patience….
Ingredients for the dough :
Farina manitoba 350g
45g sugar
liquid yeast (refreshed the night before) 160 g
eggs 4
burro 75g
sale 3g
milk 50g
Syrup to wet the peaches:
g sugar 160
g water 105
alchermes gr 60
1 tablespoon liqueur Strega
Custard (I use the recipe of' Artusi)
500 ml of whole milk
4 yolks
40 g of corn starch (the 50 g of flour)
85 g sugar
smell of vanilla
whole lemon peel to remove freshly baked cream
Preparing the dough :

Dissolve the yeast in warm milk and mix by combining the eggs gradually, one at a time, alternating with flour,then all other ingredients. Add the butter at last, after working fine the other ingredients and, not just absorbed, two tablespoons of flour that you left by. Knead the dough until it is long-stringing: must be smooth, shiny and elastic. With the mixer will take about 20 minutes, if you hand half an hour. If the dough is still very soft, add 1 tablespoon of flour.
Let the dough, covered with film, for about three hours (or more if the weather is cold) and prepare small balls of about 20/25 g one and place them on a baking sheet lined with parchment paper. To form the balls I used a spoon and I weighed only the first, but, andandoa eye, as seen from the photos, my came a little' too large.
Let rise in a closed furnace and the balls off for at least 3-4 hours, until their doubling. Cook in hot oven at 180 ° C for 10 minutes. The dough should not be too golden, but it must be quite clear on the surface.
While the balls you can cook the syrup prepararare: combine the water and sugar in saucepan and bring to a boil. Boil about 3 minutes. Remove from heat,combine alchermes and the Witch.
As soon as the balls are cooked they are cool, Then bathe in the syrup obtained as wet and you pass the sugar. I dug each of the balls with a finger, slightly, so as to fill them with the pastry cream (I had already prepared and cooled) and I joined two by two, placing, then, in a paper baking cups to make them feel better together.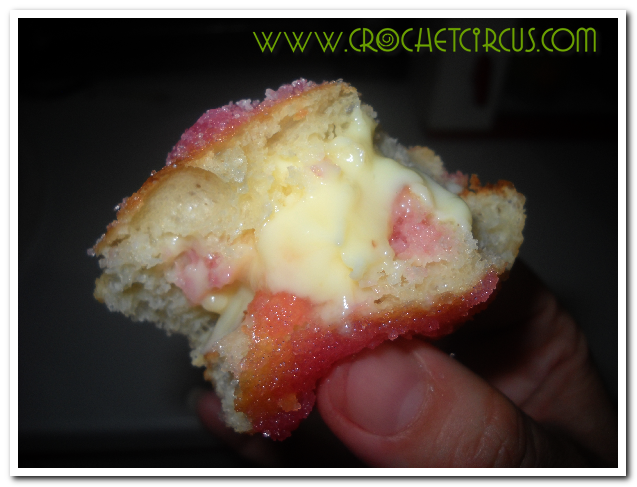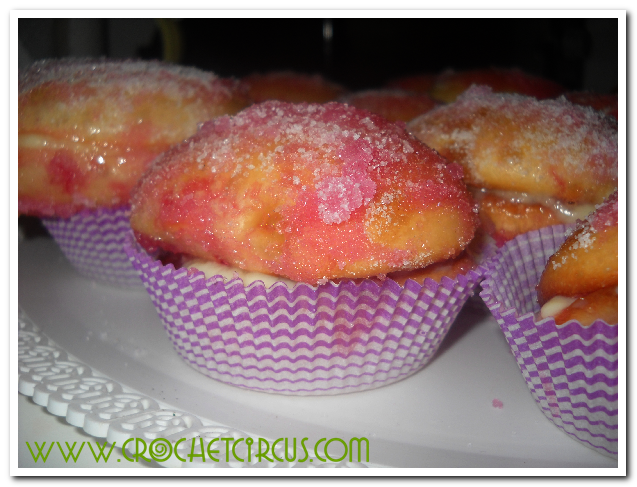 Share and Enjoy