Once tested this recipe for croissants often ask the children to eat breakfast in the morning. Clari was so passionate about this sweet ritual that I asked them do with his hands(not). Obviously I was very happy to accommodate her and had them really alone, with my contribution limited to a few passages. The result was this: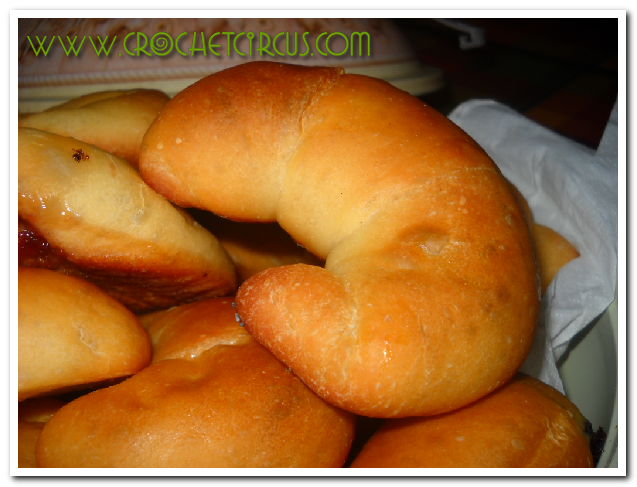 The recipe has been found very well explained and illustrated at this link I only bring the ingredients:
250 gr. mother pasta (io use the mother liquid paste)
250 gr. farina manitoba
300 gr. farina 00
60 gr. donkey
200 cc milk
150 gr. sugar
2 eggs
cocoa cream or jam filling the x
And here are some phases, Roll out the dough, stuff:
Give the croissant shape and let rise again:
I assure you that these cones, those that are not browsed the bar for which there is much more work (and that sooner or later we will try to!) have a texture so soft and fragrant which is definitely worth a try.
Put them together with your children as well will help keep them away from prepackaged snacks and especially do they become familiar with the world of the kitchen and do it yourself. As Maria Montessori had to guess the exercises of practical life are for children moments of maturation, besides for their manual skills and cognitive awareness for one's own being and the growth of self-esteem. Do work, following all the steps and arrive at a result, in fact, makes the child much gratified and conscious of being able to exercise real power over things around him, seeing their efforts recognized.
"…the exercises of practical life are a real gymnastics gym refining whose every movement is the environment in which we live ...." Maria Montessori
The child, happy, have achieved something with their hands, is happy to help out also to clean up the kitchen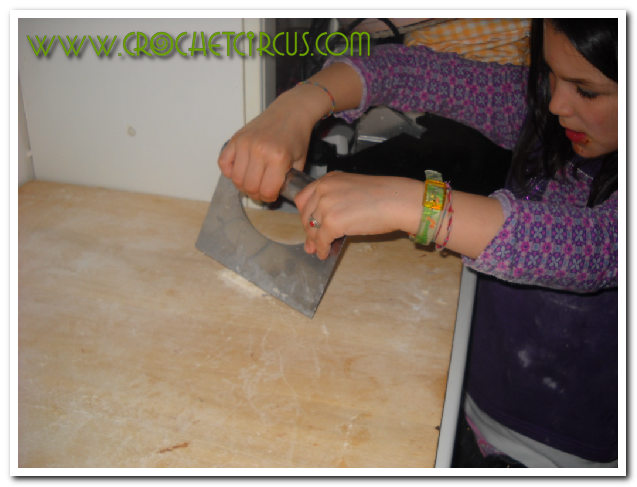 Share and Enjoy