This shawl I made to match a wedding dress, which could also be an evening dress. For this I used a silver-gray thread that gives some charme.Volendo the shawl can be made with colored cotton (violet, fuchsia, orange)and matched tone on tone on a summer shift dress or shirt and pants.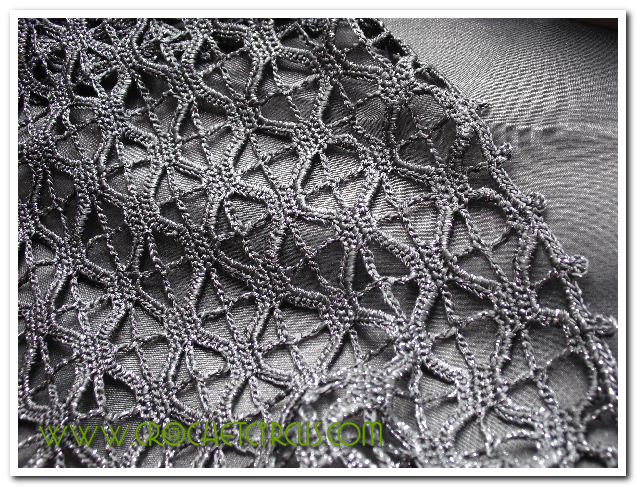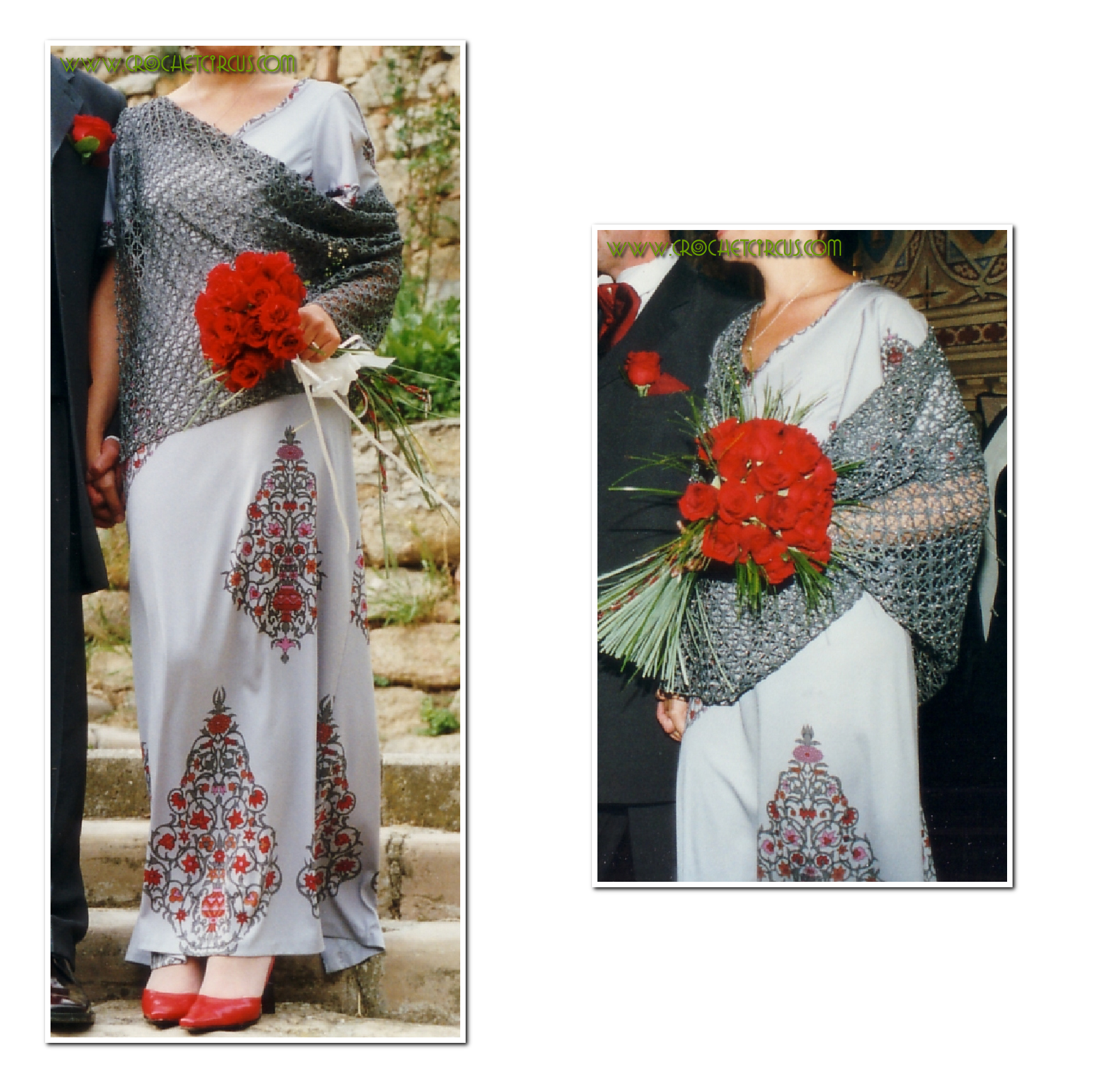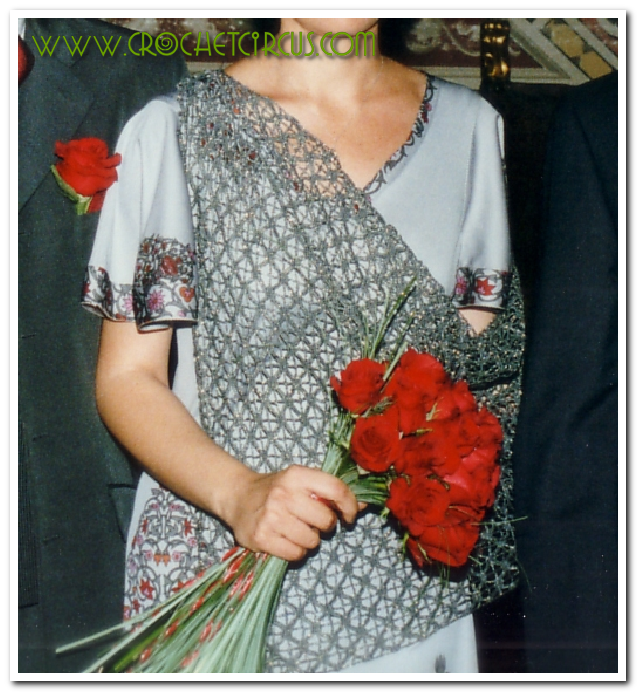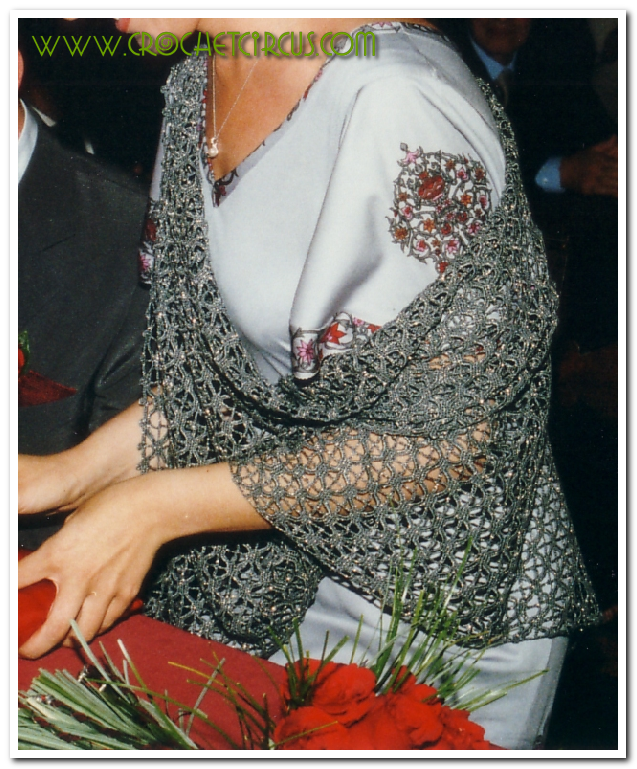 In practice has been realized a rectangle worked with a particular point that is called "point function" and then were sewn together with two corners. Below is the pattern that I designed to explain how I worked. The point is not difficult, But as you can see from photos, it takes great patience to make the entire shawl requires quite a bit' processing. Besides the beauty of this type will be the satisfaction of seeing an object in his hands grow slowly. For me, relaxes very long to do work that repeat themselves with equal points…….ends up being a kind of mantra….
More photos of the details.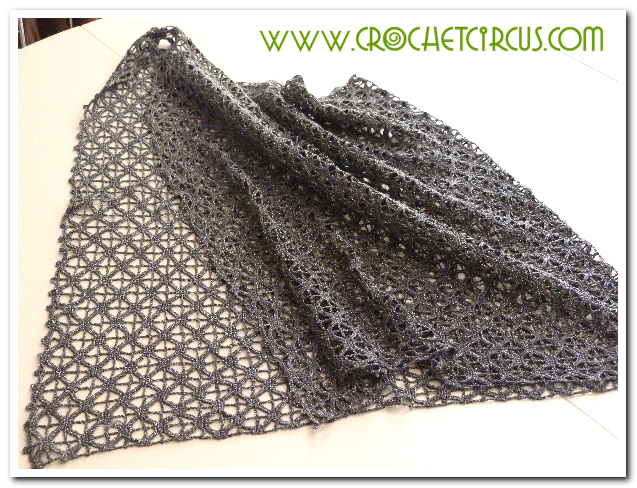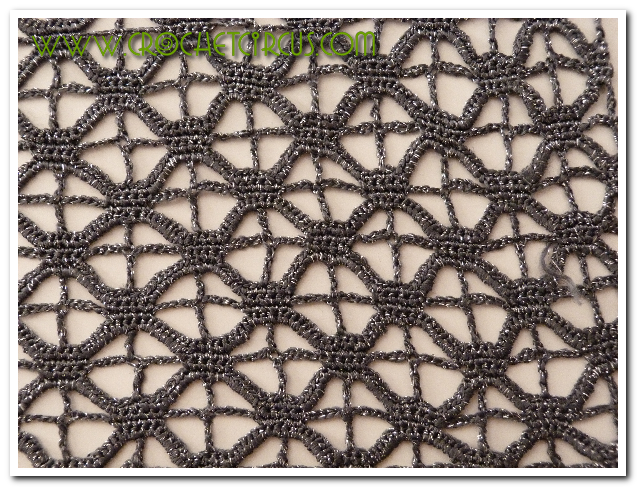 And here is the pattern to be followed to achieve:

Good job!…. and if you made something with this please let me have a photo of your work to be published.
Share and Enjoy