Today I present a collection of realizations, ispirate agli African Flowers, to Granny Squares and other techniques that I liked a lot and I have the opportunity to also linkarvi schemes (Free, obviously) so that you too can try to make them. They all feature bright colors and very sunny and pleasant accozzamenti. Enjoy them.
The first was entitled "Flowers in the snow" and the name really makes the idea. The instructions can be found at this link images with much explanatory.
Under a pattern used for a scholarship, but which can have many other uses. A this nice blog found the tutorial to make it and other indications for similar reasons.
Other squares compose. With so much tutorial to achieve.
These are nice because they have a pleasant alternating color and black. Here statements here how to make them.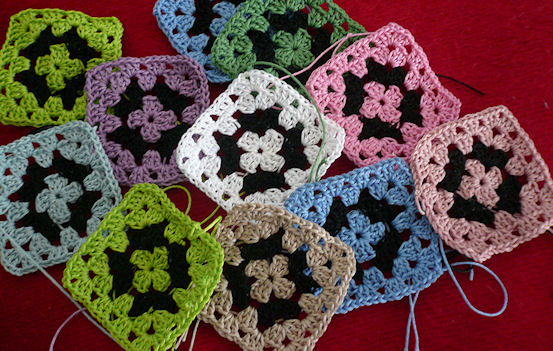 "African Flowers Hexagon". A beautiful composition of which are here the tutorial fotogafico.
Again hexagons and colorful their explanation construction.
Another interesting composition of squares. Here's the link to the tutorial.
The most beautiful of all, by me, this composition is. I find that black emphasizing the great brilliance of other colors. The scheme of realization of these hexagons is very simple and I found at this link.
Of these, I put in, I do not have the pattern, nor the link to the diagram of realization, but I could not resist…..are too good and you can certainly draw inspiration.
And finally, a video explaining how to make a "tile" African Flower.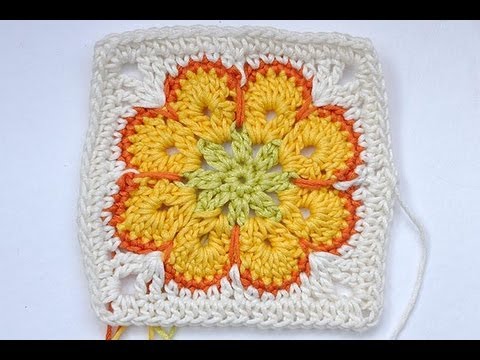 Share and Enjoy