How beautiful, at once I received two awards, two awards to those who are exchanged between bloggers. I'm really happy to have received them and the happiness of the neophyte, I guess! It's not even a year since I started this blog and the rewards have been very many, I never thought of having so many readers, Although my field of interessei a very niche.
We start from the first. The first Prize is Shaqwi (Arabic word which means "fond") and they are awarded bloggers:
- responding to comments from their readers;
- do not leave readers disappearing from the blog;
- thank followers and who rewards them.
.

I accept with pleasure the award that was given to me by Tiz of MyMeiTai. Tiz is the inspiration for my blog, in the sense that it was she who gave me the courage to network ideas and projects that until now were hidden in my head. His is a blog that struck me on the first visit to the message clear and deep mom cares about the environment, close to the children and a new way of life "slow", away from the clamor of advertising, the rat race and with an eye to the past in the recovery of what you can do yourself at home, family. The photo that I dedicate to Tiz is a drawing of Clari, My older daughter who has dedicated his work to the care of newborns and in particular breastfeeding!!! Nothing more than a child at the breast of the mother can be Tiziana.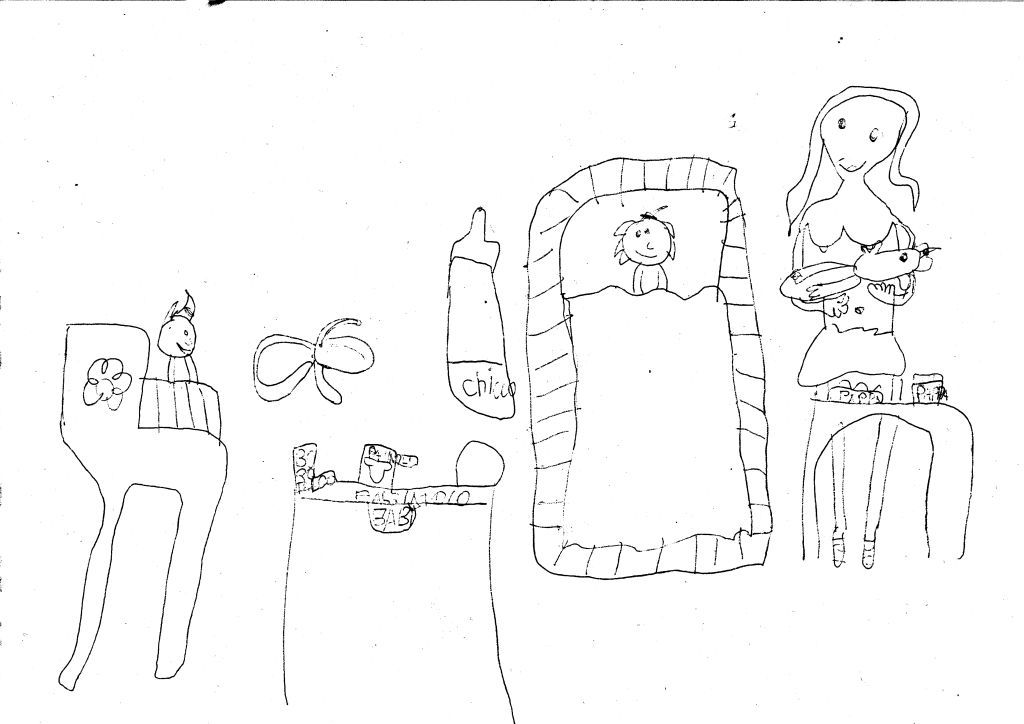 And here's a picture that represents me, what's on my mind right now, I would like to give me time to reflect, the slow pace that I would give to my Gornate to better follow the children, to understand what I see on the horizon, a time that first the women allowed themselves in front of the molten, to spin wool. I also have started taking up my time and follow my threads…….see where they will lead.
As expected from premium Shaqwi, point out two blogs that deserve your attention:
Cosmosicula's creations: because it is a very full blog full of original ideas, of ecological ideas in a creative way to recycle many materials and why his creations are really nice!
The school in the attic : because it gives me new ideas to work every day with my kids at home, and consoles me a little' the fact that they are a homeschooler failure (however, you never know…..)
The second prize is what I have often found evidence on various blogs and gave me yet Tiz of My May Tai, and whose banner is this
.
and is assigned to blog:
1) It' updated regularly
2) Show genuine passion for the topic of the blogger is writing about
3) Promotes sharing and active participation of readers
4) It offers useful and original content and information
5) It is not packed with too much advertising
The award requires me to other signals 5 blog worthy of the Reliability 100% that you list after the declaration of intent:
"I declare that the following blog I have chosen meet the 5 rulesAward "The Reliable Blog" available to this page http://www.gliaffidabili.it / a / other / the-prize-the-blog-reliable . Are therefore a useful resource for users of the network and deserving to be known by a wider audience as artisans, companies and the professional members ofhttp://www.gliaffidabili.it/".
And finally………since we are talking about satisfaction, here is that today we have reached, in Facebook page CrochetCircus of the 1.000 Fans !!!!!!!!
They, which are of many countries of the World (and this is what I like most and hits me, look at the table below with their numbers and origin!!), I dedicate this Thanksgiving.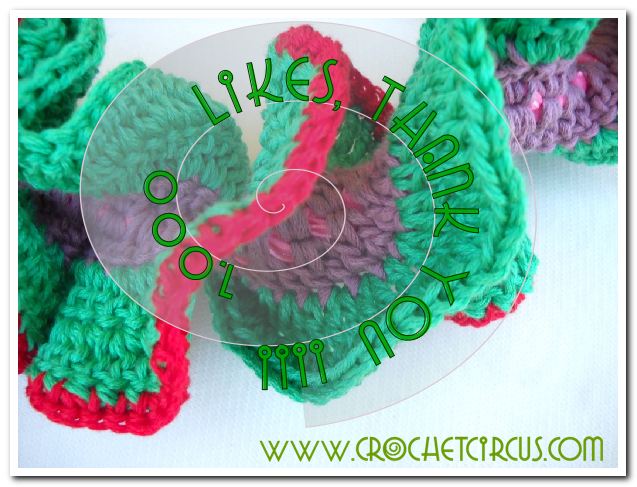 | | |
| --- | --- |
| 242 | Italy |
| 136 | Argentina |
| 74 | Brazil |
| 50 | United States of America |
| 47 | Egypt |
| 42 | Chile |
| 35 | Mexico |
| 35 | Turkey |
| 25 | Portugal |
| 22 | Spain |
| 17 | Tunisia |
| 17 | Iran |
| 16 | Germany |
| 14 | UK |
| 11 | France |
| 9 | Bulgaria |
| 9 | Venezuela |
| 8 | Greece |
| 8 | Poland |
| 8 | Uruguay |
Share and Enjoy