Going around the hardware stores that, after the mercerie, are my favorites, I found some very interesting material. I believe that sooner or later will work crochet also floss ...... ;-).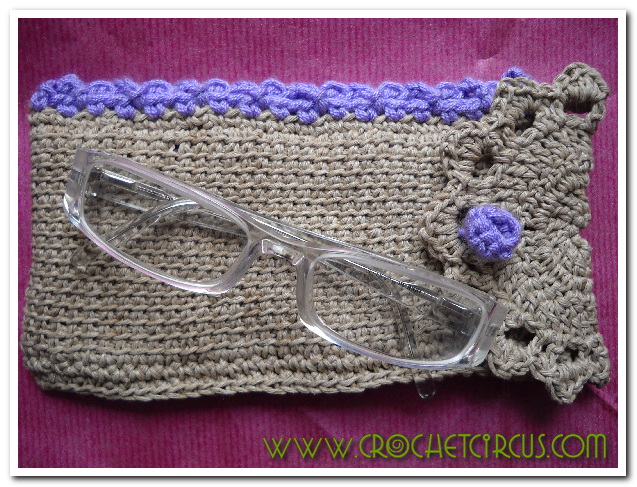 Therefore, a beautiful skein of linen thread very crude, but very flexible, natural color, caught my attention and trying to work it out I realized that it was a beautiful texture. So I decided that it was time to try a technique I learned in network: the Tunisian crochet. In practice, using a crochet hook much longer than the classic and makes a process that is halfway between knitting and crochet. Here one of the many video tutorials for learning Tunisian crochet, which provides a variety of points and you can indulge achieving very pleasant.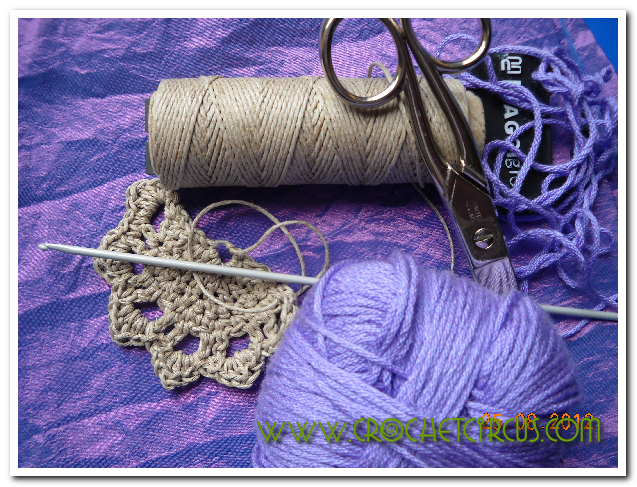 I wanted to make, with this technique, a sunglasses holder to give to my mom for her birthday and I started doing a long strip that I, then, joined on one side to the other side to crochet and crochet and chains crossed using a thick thread of cotton purple. A semicircle worked with crochet hook (time crocheting normal) and a small ball amigurumi have been the end of the spectacle case I lined inside with cloth, to avoid that the lenses are graffiassero (although the linen that I used while crude, it was not too rough).
It is not difficult to do and to show you how I did it, I experienced a new way of writing the tutorial. I learned in Social Crochet (one day will deepen this argument). It' a middle ground between the photo and the tutorial written in words. I hope that the result is clear. I wrote the tutorial in English because most of you who follow the blog is the English-speaking, but in the end I have translated the terms of the mesh in Italian.
However, you can always go to the page ABC crochet where you can find help with the translation of the points.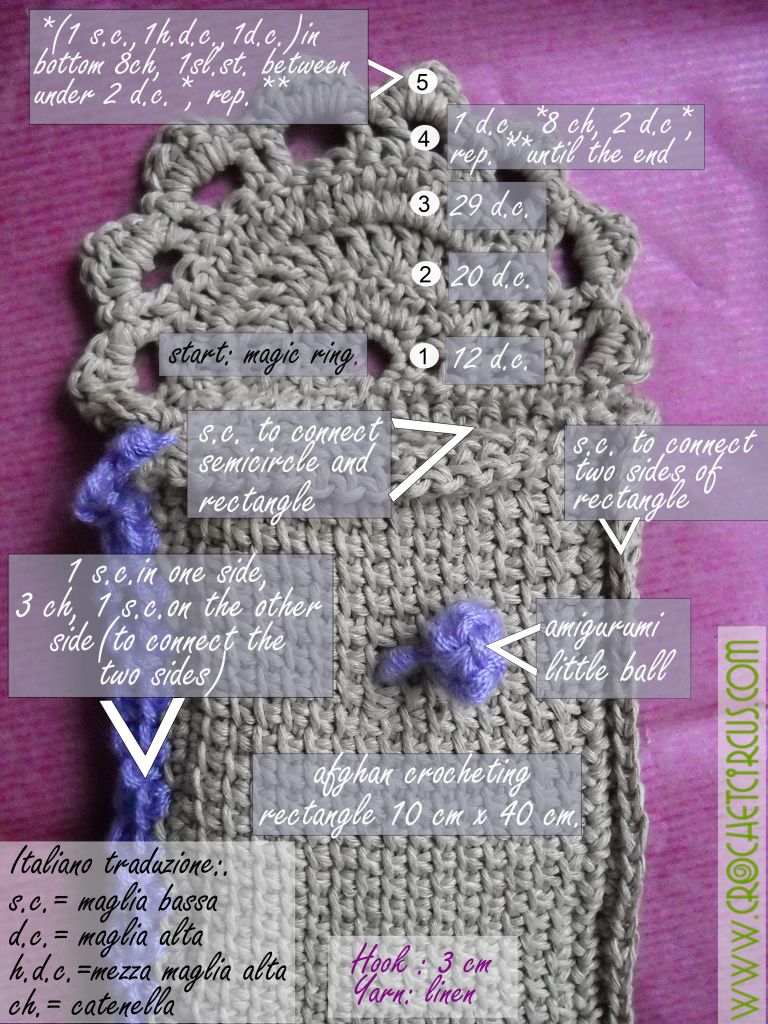 If any explanation of the tutorial there is no clear please email me through the comments below (and not in private) so that my possible explanations may serve to others who look at the blog. Thanks and good luck!!! If you made the eyeglass let me have the photos that the public in the directory DONE BY YOU.
Share and Enjoy