Make a crochet hat is really nice. I really enjoyed doing this, Above all, I have made the big laughs to try constantly leading the "model" that just means you willingly submit to misurazioni.E that as little willingly lends itself to be photographed and. But, in exchange for the gift of the hat had to give…..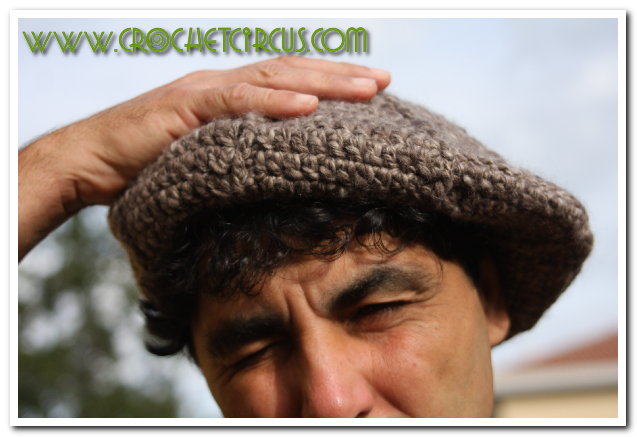 The pattern, in English, I found in this site : is explained very well and is easy to realize why I do not find worthwhile to translate. For those who have difficulty with the English terms can always go to the ABC crochet in which are also of links useful for the conversion of the terms.
I have realized the brimless hat so that it can be used as a simple Basque.
Here's how it came, using a very soft wool and crochet n ° 4.
Share and Enjoy