I can finally take up the theme dear to me for the things done in the house, of " I do with my hands" and the hands of my children…
This time we really did things right. The company is not difficult, but with great patience, provides a result that for the kids is really the most: production house of candy. And also for me, great satisfaction to have my quince jelly, good on cheese.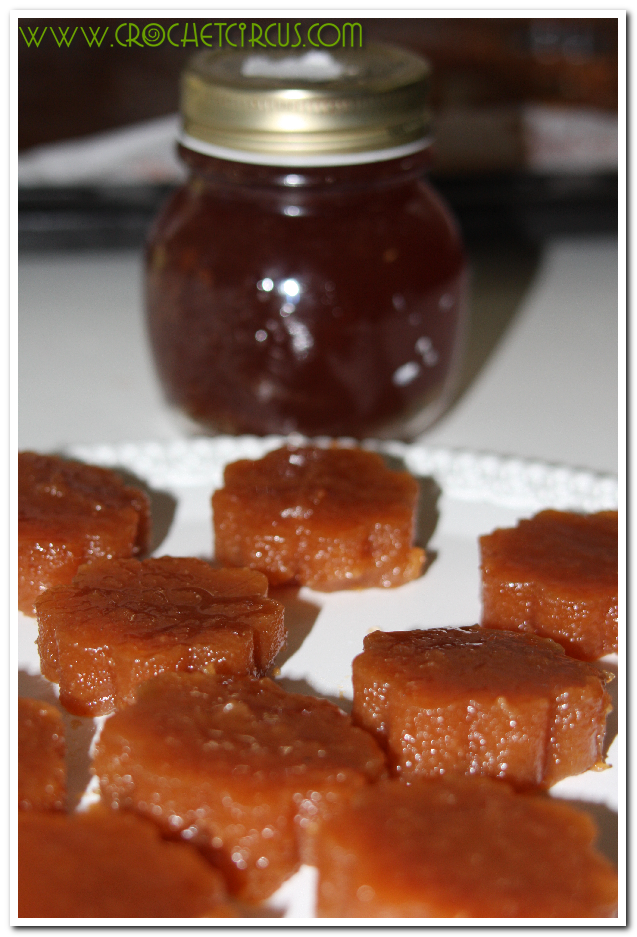 The raw material is easy to find and costs too little. Here we have many neighbors have a tree quince and we give it willingly without us spending a penny. It must be said, in fact, that the quinces, are not any apples. They look a bit' corrugated and despite the delicious smell are not edible raw because they are very hard and very bitter.
The recipe (for which I have to thank my friend Susanna, also supplier of apples!) is divided into two parts and at the end of each step you get both the gelatin candies.
Gelatin
Chop the apples without peeling, cover them with water, put on medium heat and boil gently until the mass has not been defeated.
Subvert them with their broth on a cotton towel taut and collect the liquid will flow. This is the most delicate and time. Also plans to wring, occasionally, the napkin which contains the bulk of apples so that fuoriscire meglioil liquid. I have taken advantage of the strong hands of her husband

because it takes a certain strength.
Between one and the other I placed wringing the "bundle" of apples on a colander above a pot and I have left it overnight.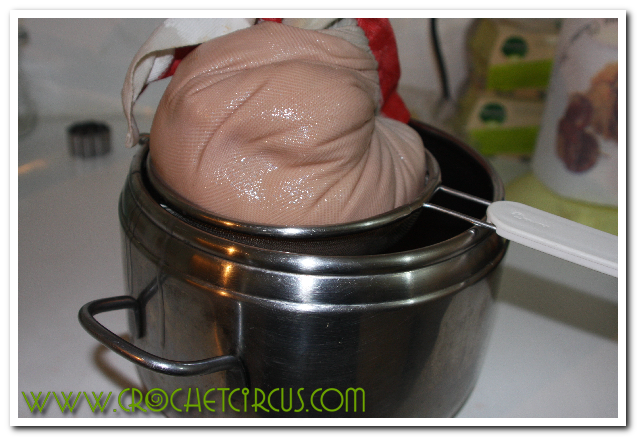 In the morning, again wringing and when I found that the mass was freed of virtually all the liquid I weighed it and I've added the same weight of sugar cane. I brought to a boil and thicken made, removing the foam from time to time, until the gelatin, placed on a spoon has created a veil. It took an hour. I added a little' lemon juice (not too) and possessed hot.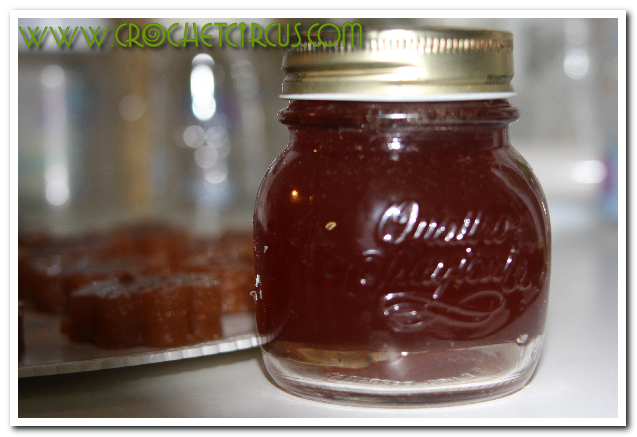 Candy (also called quince)
Using the remaining dough after wringing and you switch to the strainer. The let it dry in a water bath and then weigh. It takes the same weight of sugar and caramelize it is done (Be careful not to burn!) with a little water. It blends the caramelized sugar to the dough apple and goes back to a boil cook for a while '. He pours, then, the dough on baking paper, in a pan and you cool down. At this point carves out the dough with stencils or cut into rectangles.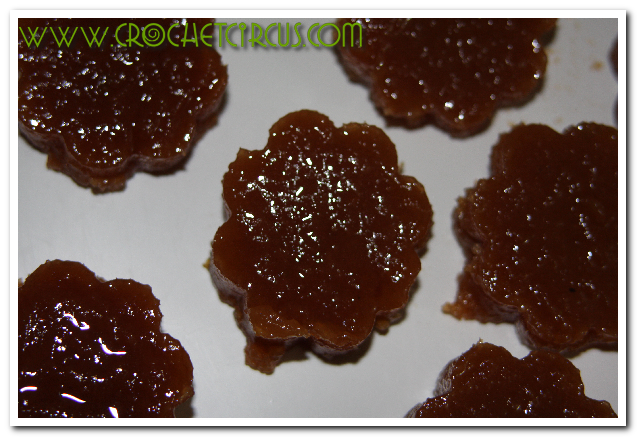 You get candy very tasty and healthy, that is consevano for months in a refrigerator.
Share and Enjoy