This is the story of a good project.
Have you ever heard of the Three Fates (the so-called Moire in Greece) ?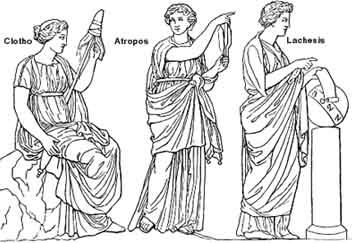 They were the weavers of fate: spun the thread of life and decided, so, the fate of men…….
Not so much the Three Fates are capable protagonists of this post, but their "patch" I really am, in the literal sense of the term: are sober and moderate in consuming, are rated to save and reuse of materials. Was this their sensitivity to the environment and recycling creatively has lead to a project very interesting.
Our Three Fates look in the attic, in disused warehouses, in the cellar, yarn stores that sell their goods, mesticherie in hardware and all those objects that are intended to be thrown away. And take them, polish them, combing them, sgovigliano reusing them for their creations.
Their applications of materials reused on new clothes really gives a sense of freshness interesting.
The use of'crochet hyperbolic (from the hands of the mysterious Clotho….

), also, can only give modern techniques they use and they have learned from grandmothers.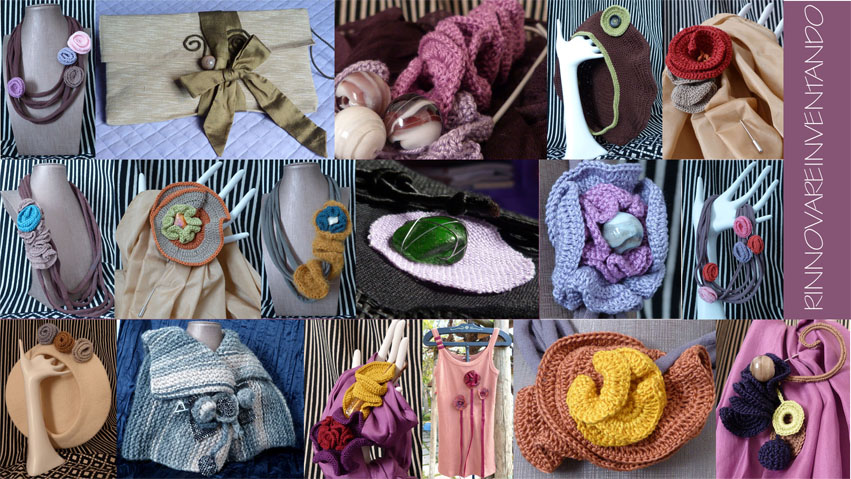 Go to RinnovareInventando, the site of the Three Fates and you will find some good ideas for Christmas gifts: Christmas sober, dedicated to reuse and handmade products…….in Toscana.
Here's a preview of what you'll find: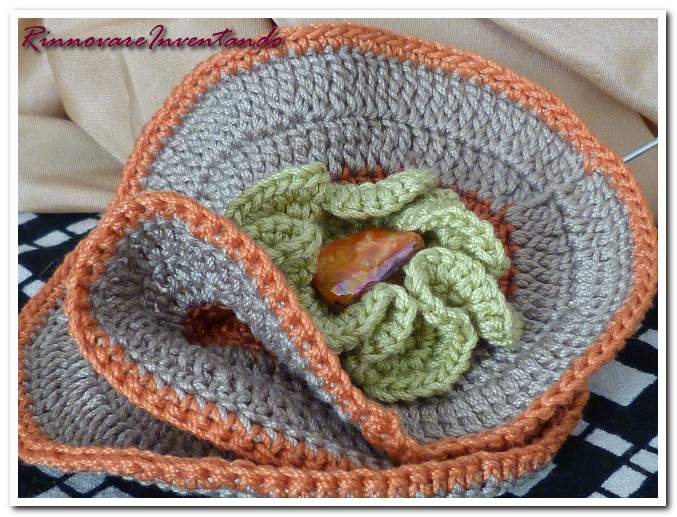 Have fun !
Share and Enjoy