"Turns turns the ladle, pulls on the cover……
fuoco, fire, night and day, Witches fans so….."
(from a children's song)

This post is dedicated to all the companions of sorcery adventure that accompanied us for the whole weekend. Three days of intensive pots, fires, ladles, magic potions to get to the most beautiful……the magic of colors.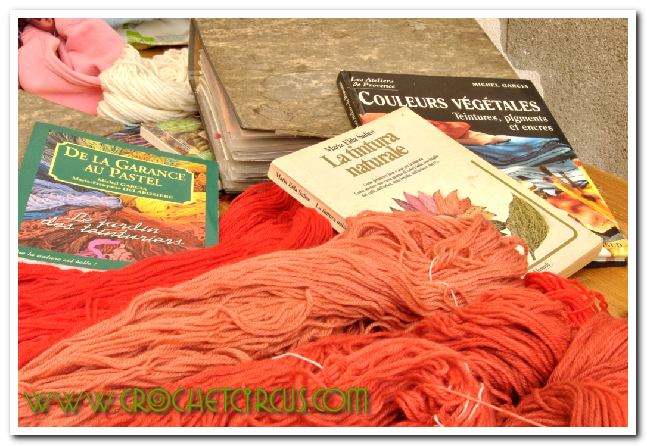 It was so long I've been waiting to do a course in dyeing wool and the opportunity it happened just a few miles from my home so I did not have made escape.
The Maestra Viviane taught us how to dye with natural materials, with plants that are found in our area (broom, Ivy, am, Oak, Equisetum and tante tante altre…..) and it was truly a magic.
Handle the wool for me is already a great joy, because it is a material and docile so alive that I adored cardarla with my friend Silvia and spin it with my grandmother. Now I just have to have the experience of dye it.
And dye it with magic potions by Viviane, with the onion skin that gives a load bell'arancio, with the fig tree which makes the wool of a beautiful deep yellow, with oak leaves that make pleasant shades of warm brown, was an experience full of emotions. Use plants that I knew very little like the madder by the warm red brick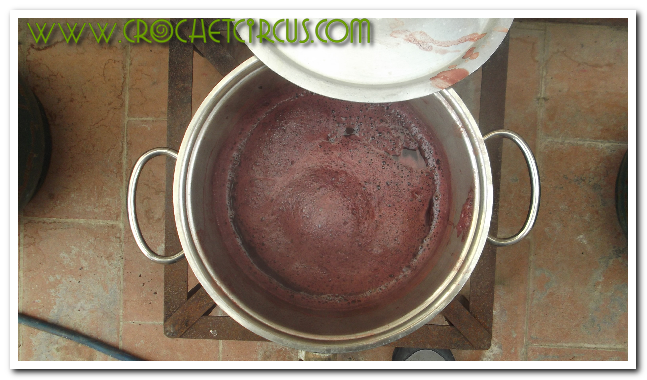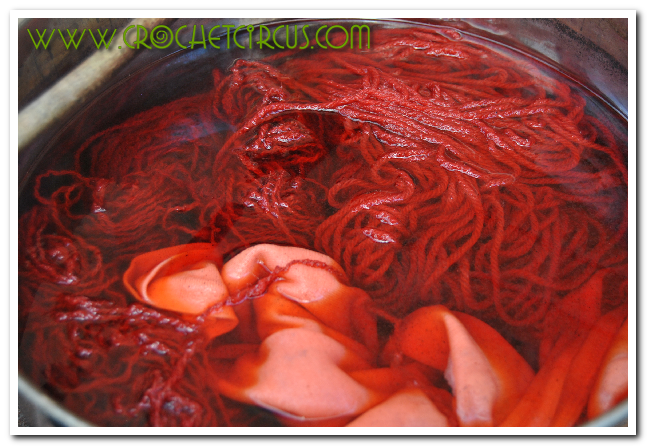 l'indaco, valley blu intenso, has given these days a wealth particular.
Ting la Lana, like so many of the ancient works takes time and dedication, that time that you tend to never find in our hectic daily life and that I like, instead, rediscover. With some classmates who are passionate about wool like me, We had the opportunity to take a long time while we waited for our plants bollissero to talk: we talked about how we work and we spin the wool, of how relaxing hold in your hands a bow and how to give pleasure to work with needles and crochet wool turned into yarn by us.
These crafts that you do not fascinate me more and more and now I see my grandmother's aging comes the anxiety of knowledge that so many of his generation are lost. For this reason I like to write about here and why I plan to collect testimonies and images that can help to transmit memory.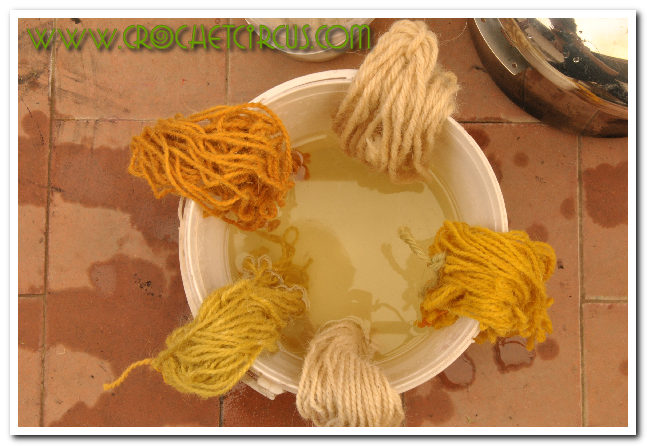 Dye wool requires a wealth of experience that should not be lost. For me it was amazing how natural materials such as leaves, with bacche, flowers, you can get such a wide range of color tones. The satisfaction in seeing out of the pot boiling the dyed wool is indescribable. Each color is pleasantly warm and you can combine harmoniously with the other colors: we were astonished by the balance that every time arose from the combination of two colors, even contradictory to each other. And Viviane pointed out to us that this is the most attractive feature of the natural color.
Many other qualities of the colors we have discovered during the course and there was no way to confront and work side by side in the discovery of the various techniques, experiments failed to laugh and be amazed at the unexpected results. A precious moment of socialization that has left me full of new ideas and develop new experiments to do.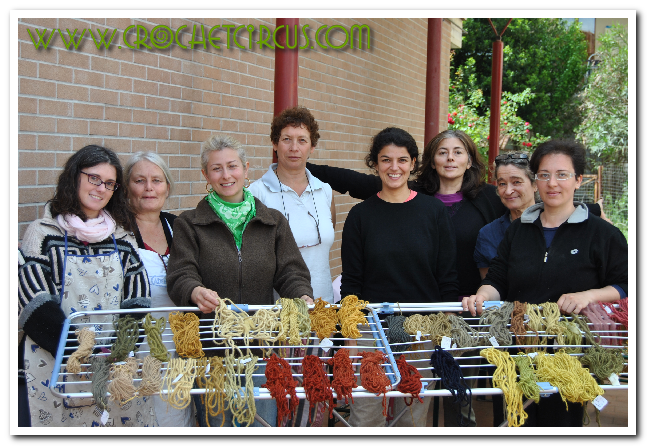 The hard work of three days gave us this beautiful result.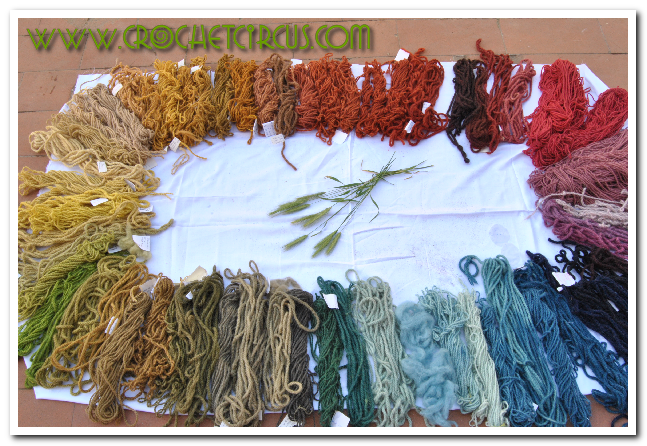 Share and Enjoy