This year I decided to give some to family and friends a special thing whose name I was immediately fascinated. It' an object that you can do to crochet very quickly and easily it is ideal for packing a little something homemade gift, even at the last moment.
The TAWASHI is a simple object, used in Japan in the shower or in the bathtub to make a nice massage to the body while you lather.
.
Addrittura is used in cooking, to wash the dishes, as it is easy to handle, and functional ecological: the fact tawashi lasts much longer than the normal pads of various types and is made from materials such as cotton, biodegradable and non-polluting. In short, a truly ecological choice.
For my tawashi I chose the right colors for Christmas (just use a good cotton that does not bleed and you can use any color you want) and I decided to put some revolutions made of kitchen twine white which makes my "sponge" useful to a light scrub on the skin while using it to rub with soap. Instead of the string you can also enter the tulle (recycled bombonoiere, eg).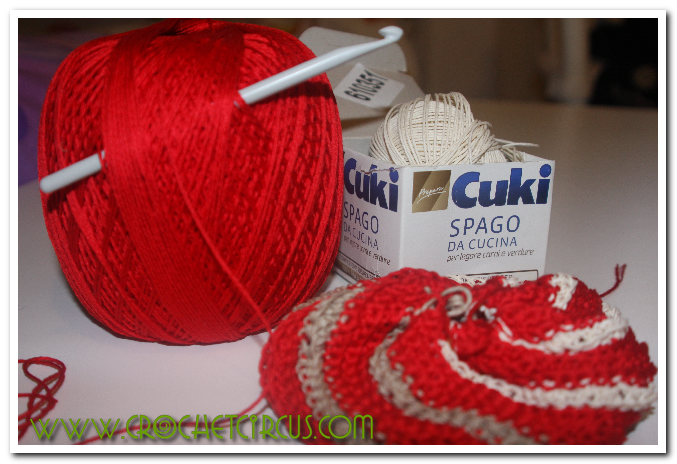 So I put a tutorial photo in a few steps to make the tawashi. You must first make a crochet diamond pattern according to this useful (I found on this site).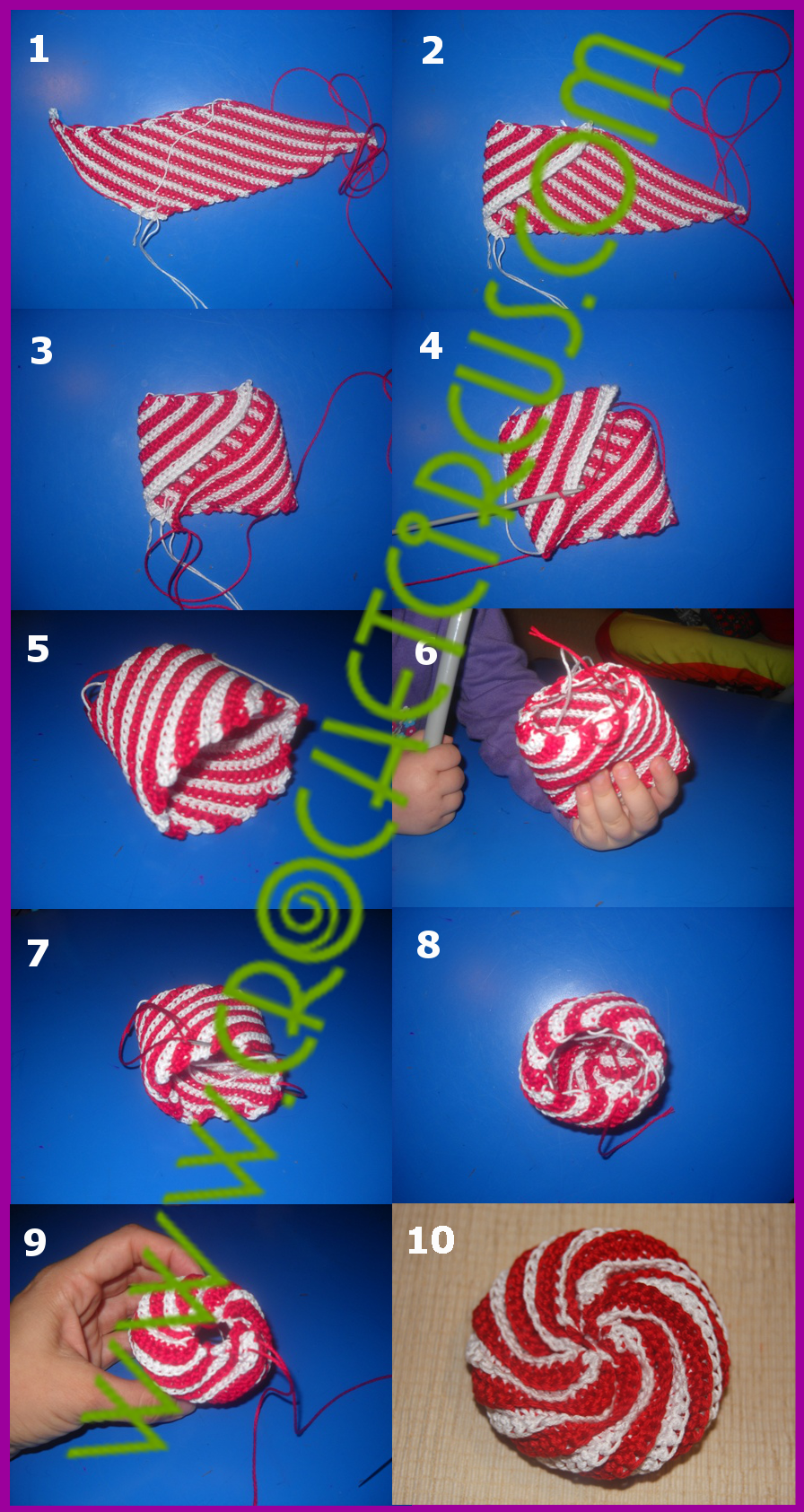 Made the sound you fold and sew as in the pictures and you're done. For further clarification of the final steps, perhaps worse are those who explain in photography, I found a video in English that can help. A specification: the 18-20 initial chains will allow you to get a tawashi medium-small size (that fits in the palm of your hand if you use a crochet hook No. 3 and the wire consequent). I have chosen to give to the "sponges" a potent' larger starting with about 30-35 chains and by, then, more rounds of 22 within the scheme. Adjust as you know how these parameters to get the result you need.
I have obtained these: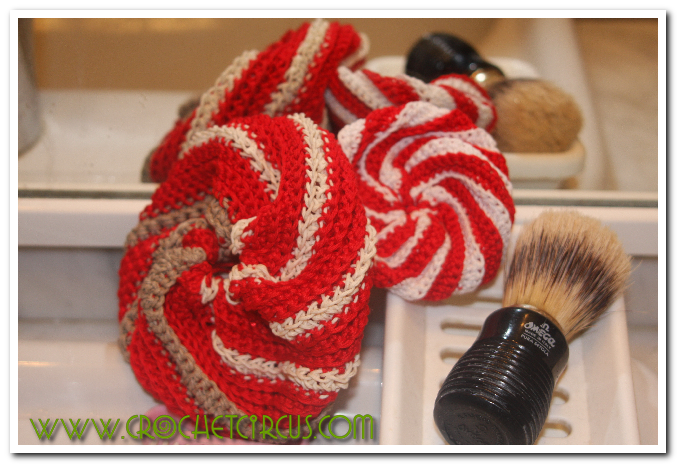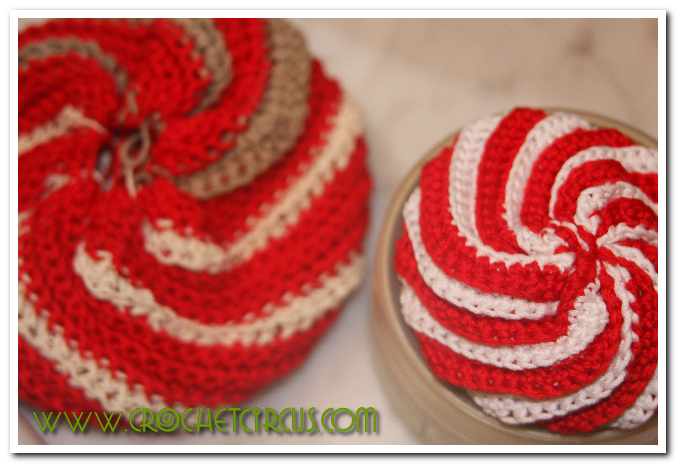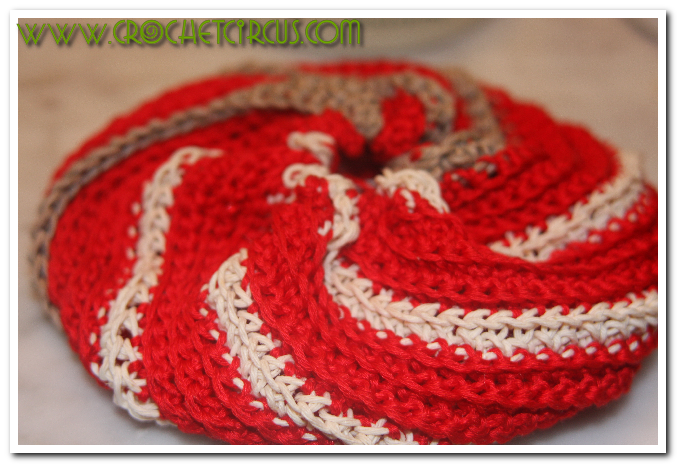 The reason pinwheel allows sbizarrirsi with the colors and to obtain various kinds of tawashi. I also tried with a drizzle of raw linen and cotton orange and green. Here:
For now, hope you got a good idea for some Christmas gift, but I'll be on the subject "tawashi" because with the same technique can also be realized by small children sponges shaped pet or pot holders for kitchen use.
Share and Enjoy